Where is Jed Clampett When We Need Him?
Note: This article originally appeared in Texas Star Tribune on April 28, 2009
The rapid deterioration of Texas' most storied sports franchise continued this past week, when Dallas Cowboys' owner Jerry Jones slapped a gag order on every employee in the organization, from Wade Phillips on down.


From this point forward, the only person authorized to speak on behalf of the Cowboys is Jones himself. Apparently, JJ has become concerned about the flow of unflattering information which has come out of Valley Ranch recently. His solution is to anoint himself as the sole voice of the franchise.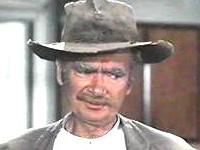 Jed Clampett would be a perfect fit as the owner of the Dallas Cowboys.
While it is not unprecedented to restrict assistant coaches or personnel officials from talking to the media, a gag order on a head coach is almost unheard of. What Jones just did to Wade Phillips is the football equivalent of what Lorena Bobbitt did to her slumbering husband in 1993.


The outrage from the Dallas faithful came fast and furious. Jones' already shaky public image has taken a further beating on talk shows and sporting blogs across the nation. One blog entry in particular caught my attention.


"Why can't we force that hillbilly back to Arkansas with all those other Jed Clampett-type oilmen who ruin sports teams?" the blogger wailed.


While the Cowboy Nation surely shares in this blogger's frustration, this is not a fair statement or accurate statement. Jed Clampett never owned an NFL franchise.


And, if he did, he would have been a great owner. Can't you already picture Ellie Mae on Tony Romo's arm instead of Jessica Simpson?


Look at Jed's history. As soon as that bubbling crude came up from the ground on Jed's land, he immediately "loaded up the truck and moved to Beverly (Hills that is). Upon arriving in California, Clampett went to the Commerce Bank and gave Milburne Drysdale free reign to run his personal affairs.


In other words, Jed Clampett knew how to delegate. To his credit, Jed never second guessed Mr. Drysdale. He stayed at home whittling and sitting around the cement pond. Just keeping Jethro between the lines and Granny out of the corn drippings was a full time job. Clampett would have never had time to worry about mollifying Terrell Owens.


Unfortunately, Jerry Jones is nothing like Jed Clampett.  If he was, Jimmy Johnson would still be the coach. Jed might let Granny re-model the owner's box to look like their cabin back home, or start serving hog jowls at the concession stand, but beyond that, he would stay in the background. You can rest assured we would never see Jethro put in charge of "salary cap ciphering".


However, Jones' behavior in silencing his underlings does bring to mind another fictional film character  --
Lieutenant Commander Phillip Francis Queeg
, as played by Humphrey Bogart in the classic 1954 film

The Caine Mutiny

.


For those who have not had the good fortune to watch

The Caine Mutiny

, Queeg was a naval officer who took over the command of a run down mine sweeping craft in the Pacific Ocean during World War II. Queeg, like Jones, believed in micro-managing every aspect of the operation, from the swabbing of the decks to navigating vessel.


In other words, Queeg was a control freak. He also happened to suffer from paranoid delusions — he thought everyone was out to get him. This turned out to be a self-fulfilling prophecy, as his tyrannical behavior eventually forced his crew to stage a mutiny.


Jones just created a similar environment in Valley Ranch.  While there will not be an all-out mutiny in Dallas, the working conditions just a got a lot tougher. More than that, independent thought and the exchange of ideas, the foundation of any successful organization, has been all but squashed. This is evidenced by Jones' failure to bring Dan Reeves on board.


The Dallas Cowboy's front office and coaching staff is now littered with an ensemble of "yes men", the only exception being Stephen Jones, the owner's son. The younger Jones, by all accounts, has the guts to stand up to his father and voice his opinion.


When the day comes for young Stephen to ascend to the Silver-and-Blue throne, we can only hope that fate will land his plasma television screen on episode of the

The Beverly Hillbillies

, where he can sit and study a man who realized that a person's greatest strength is in knowing his limitations.


Until then, we can only sit by and ask the unanswered question that should be on the mind of Cowboy fans everywhere.


Where is Jed Clampett when we need him?