The Top 10 All-Time Most Beautiful Texas Female Celebrities
Let's face it. Texans are one of the most stereotyped groups on the planet. There are a large number of people who really believe we are a bunch of illiterate, gun-toting, horse riding cowboys with no taste, who lucked into a fortune.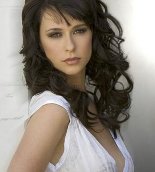 Jennifer Love-Hewitt
I tend to ignore these mischaracterizations. If someone from New Jersey wants to believe that I am a real life version of J.R. Ewing, so be it.
However, there is one perception about Texas that continues to intrigue me. Whenever I meet a male from another state, I am invariably asked, "Are all the women there really beautiful?"
"Absolutely," is my standard reply. I know this to be true because I live here.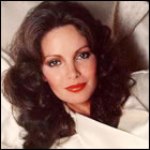 Jaclyn Smith

But why do these guys from Indiana, Montana and Virginia believe this? How did they come to form this opinion when their closest contact with a Texas woman is watching the Dallas Cowboy cheerleaders on television?

The answer is simple. They are basing this assumption on the dozens of female celebrities who were born, raised or currently reside here. Texas has produced more famous ladies than almost any other state, and these women have captured the imagination of males everywhere.
Morgan Fairchild
This, in turn, leads to a deeper question: What exactly makes a woman "beautiful"?
Webster's defines beauty as "the quality or aggregate of qualities in a person or thing that gives pleasure to the senses or pleasurably exalts the mind or spirit."
I like that definition. It implies that beauty encompasses far more than the physical. This is just my opinion, but in order to be considered beautiful a woman should also have a great personality, a strong spirit and an intelligent mind. Loyalty, unselfishness, a sense of humor and a passion for life are also musts.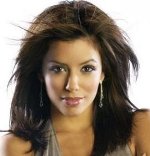 Eva Longoria Parker

So, what happens when we apply this definition of beauty to the multitude of famous Texans of the fairer sex? The result is the following list of the Top 10 all-time most beautiful Texas female celebrities:

1. Jennifer Love-Hewitt (Waco/Nolanville):  Maxim magazine named Hewitt as the sexiest person in the world in 1999. However, that is not why she tops this list. That has more to do with how she handled herself in 2007, when photos surfaced showing that JLH had packed on a few pounds. She defended her weight, declared she was comfortable with herself, and then quietly adopted a healthier lifestyle. In addition to her natural grace and dignity, this lady just radiates sweetness. Actor Ray Liotta said it best after he starred with her in 2002's Heartbreakers, "You can just tell she is going to be a great old broad."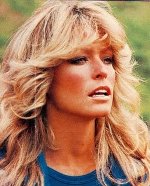 Farrah Fawcett
2. Jaclyn Smith (Houston): Many would rate her Charlie's Angels co-star Farrah Fawcett ahead of Smith on this list. And while Fawcett is the very definition of Texas beauty by a lot of standards, Smith gets the edge here for a variety of reasons. First, she is as beautiful today, at the age of 64, as she was three decades ago. Also, this lady is savvy. She has made more on her K-Mart product lines than she ever did as an actress.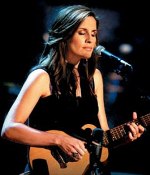 Emily Robison

3. Eva Longoria-Parker (Corpus Christi):

There is nothing desperate about this housewife. Mrs. Tony Parker is the poster child for Texas Latina beauty. From a physical standpoint, she is flawless. But what sets Longoria apart is her intelligence and her pride in her heritage. Longoria, who already has a B.S. degree in kinesiology, recently enrolled in a master program in Chicano Studies and Political Science at Cal State Northridge. According to Longoria,"

I really wanted a better, more authentic understanding of what my community has

gone through so I can help create change."

 

4. Morgan Fairchild (Dallas): Fairchild's alluring Nordic beauty speaks for itself. She is one of the most stunning actresses of her generation. But what makes her truly beautiful is her unselfishness. A tireless advocate for AIDS research and environmental issues, her social conscience makes her all the more attractive.

5. Emily Robison (Addison): Robison has the classic wholesome beauty, which often typifies rural Texas. That comes in handy since she is one-third of the Dixie Chicks, one of country music's largest grossing all-female bands. But what makes Robison beautiful is her loyalty. When band mate, Natalie Maines, publically trashed former president George W. Bush and the Iraqi War, Robison was the only member of the band who realized what a huge mistake her friend had made. However, when the fallout from Maines' remarks threatened the very existence of the band, Robison stood by her.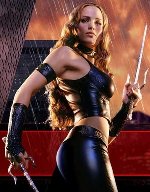 Jennifer Garner
6. Farrah Fawcett (Corpus Christi): This former University of Texas Tri-Delt served as the fantasy girl for an entire generation of American males. The image of Fawcett in her skin tight red bathing suit remains the biggest selling poster of all time. However, the most endearing thing about Farrah was her courage. She fought the Big "C" long and hard before finally succumbing this year.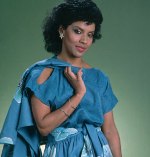 Phylicia Rashad

7. Jennifer Garner (Houston):

She left for West Virginia in her childhood, and then she married a Yankee and settled in Boston. But even these unforgiveable sins can't mask the fact that Garner is a Texas girl. This is evidenced by her down home sense of humor. While talking about her strict upbringing, and the fact her parents forbade her from wearing make-up, Garner cracked, "we were just a step away

from being Amish."

8. Phylicia Rashad (Houston): Most people don't realize that Claire Huxtable is from Texas. Before her marriage to Ahmad Rashad, she was briefly married to the lead singer of the Village People. Talent runs in her family. Her mother was a Pulitzer Prize nominated playwright and her sister is Debbie Allen, who starred in the television series Fame.
Phyllis George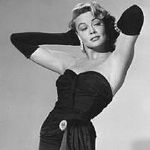 Dorothy Malone

9. Phyllis George (Denton):

George won the Miss America pageant in 1971, and her combination of beauty and charm made her the quintessential Texas woman of her time. She parlayed her crown into a job as a sportscaster for CBS. The definitive moment of her broadcasting career occurred when she got straight-laced Dallas Cowboy QB Roger Staubach to talk about his sex life in an interview. I doubt any other analyst could have pulled that off.

10. Dorothy Malone (Dallas): Malone rose to fame on the 1960's series Peyton Place. The SMU graduate made a smart career move in 1956 when she dyed her hair platinum blonde, shed her good girl image, and immediately started landing more substantial roles.